K-Mail Volume 1, Number 2
December 15, 2002

Hey, You've Got K-Mail!
Welcome to our Email Newsletter! Your ideas are important to us. If you have any comments or suggestions for future newsletters, please email me.
This week's edition of K-Mail covers the annual Florida Lady Gator Holiday Party, hosted by Head Coach and Mrs. Jones at their lovely home on Saturday, December 14th! Over 50 members of the track team ate a great dinner, participated in a "Secret Santa" gift exchange, and cheered on the Florida Volleyball team in their NCAA tournament victory. Go Gators!

Athletes check out the presents under the tree,
supervised by our Manager, Frank.


Karen, Jukina, Scarlett, and Candice get in the holiday spirit,
even though today is the first day of FINALS!
We enjoyed a catered dinner of roast beef and turkey with all the trimmings by candlelight. Coach Jones liked taking pictures with my camera! (Smart man....we couldn't get pictures of HIM that way!) We were also missing Coach Judge, who was off doing not one, but TWO coaching clinics this weekend. And Saturday was his birthday, too! Happy Birthday, Coach!
I got a really nice picture frame from my Secret Santa....everybody knows I like pictures! Rachel got a really....um....interesting item of ......um.......underwear........ from her Secret Santa!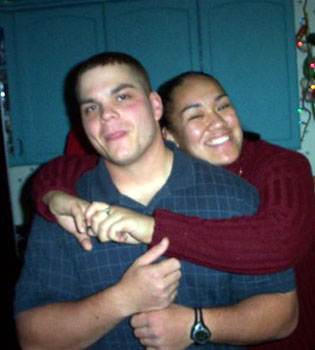 Frank and Scarlett pose for the camera.
The "entertainment" was interesting, too. The freshmen and transfers (that would be me) had to make up and sing a Christmas song to perform for the rest of the team. We did "The Twelve Months of Track." Oh yeah, destined to be a classic!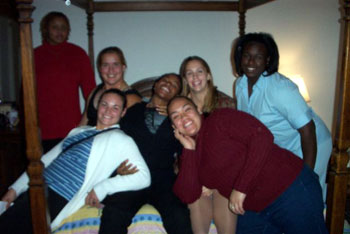 The Throwers cheer on the Gator Volleyball team to victory over Washington State in the NCAA East Regional Final!
Florida VB is making its 6th appearance in the NCAA Final Four in the last ten years!
You go, girls!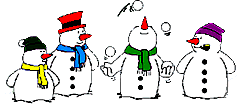 Happy Holidays!
Next Up!
The Lady Gators will be in action after the first of the year at home on January 18th for the Florida Intercollegiate meet. Stay tuned!
And let us know if you have any suggestions for the newsletter! Bye for now!! J Thanks for supporting the Florida Throwers!
Did you miss an issue of K-Mail? Here is our newsletter archive.